Quebec, QC, Canada
joined Apr 2010
post 174/625
cruiser #3
Re: Princess Price Drop not showing or notice?
---
On July 23, 2011 at 07:04 PM, finucane wrote: Thank you Jim... Also on Princess Star 4/13/ 12, category I they had a price "increase" and I received no notice yesterday or day before. It did in fact go up and one of my preference's is set to "price is up since last alert", I received nothing.............
What price increase? I don't see any record of an increase in Interior categories.
I just checked the prices on Princess' site and they match exactly those on CF.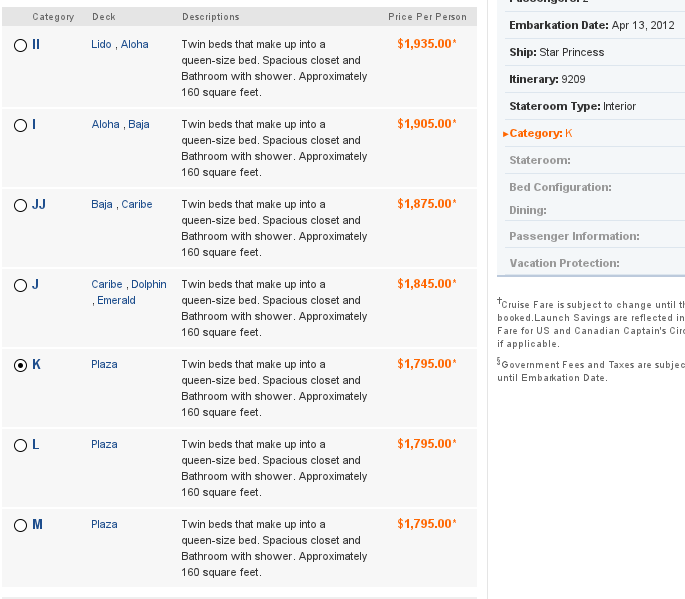 ---
cruisefish.net administrator